A word about Lithium Polymer batteries:

Lithium polymer batteries have quickly become my favorite choice in high-performance and lightweight batteries. Custom packs can be built using 2-6 model airplane LiPO packs. The resulting packs can be quickly charged using common, hobby chargers, however, there are a few details that can make charging them a little tricky. Here are a few choices:

1. Bulk charge the packs using one of the Meanwell HRP power supplies or bulk chargers that I sell. These can cost $100-200, and they can quickly charge the batteries (under an hour) and are by far the simplest to use. It is recommended to occasionally check the balance of the batteries when using this method because this type of charging does not balance the cells. For that I recomment a cell log 8. If a cell voltage became unbalanced, a second charger is needed to correct it. For example:
2. Charge using a high power, 12s balance charger like one from Hyperion (EOS1420i). This can cost $250 with power supply. It will balance charge your batteries in under an hour. This is a practical option if you are using a pair of 8ah batteries in series, and it requires a few steps of plugging and unplugging. However, this is the most accurate way to charge your batteries, and it can charge them quickly.
3. Wire the packs so that a common 6s LIPO charger can parallel charge the packs, and by connecting to the controller, the packs are series connected to 12s. This is the least expensive method, (starting at $60) but issues can arise when the plugs are not properly connected, causing mismatched battery voltages if care is not taken. Some custom wiring is also necessary.




Powered by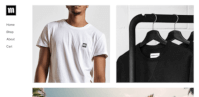 Create your own unique website with customizable templates.